Kids EVS Learning course is a advanced course that helps kids to understand the Animal Names, Sounds, Transportation, Colors Name and Their Recognition. EVS Learning Course is designed according the kids. This course helps kids to connect with education through games method.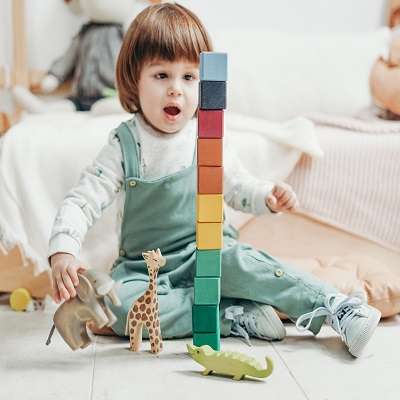 EVS Course Contants :
EVS learning course helps kids in: :
1. Understanding the Animals Name Sound, Color.
2. Making learning more friendly according to kids acceptance and gaming method.
3. Practice Modules to make kids learning more effective.
4. Kids learn with games and cartoons.
Course Contents

Unlimited
Chapter : 1.1 – Animals Introduction

Unlimited

Chapter : 1.2 – Animals Sound Introduction

Unlimited

Chapter : 1.3 – Pair Animals with Their Shadow

Unlimited

Chapter : 1.4 – Pair Animals with Their Shadow

Unlimited

Chapter : 1.5 – Pair Animal with Their Shadow

Unlimited

Chapter : 1.6 – Pair Animals with Their Shadow

Unlimited
Chapter : 2.1 – Animals and their Baby Introduction
Unlimited
Chapter : 2.2 – Pair Animal with Baby
Unlimited
Chapter : 2.3 – Pair Animal with Baby
Unlimited
Chapter : 2.4 – Pair Animal with Their Baby
Unlimited
Chapter : 2.5 – Pair Animal with Their Baby
Unlimited
Chapter : 3.1 – Select (Found) Water Animals

Unlimited

Chapter : 3.2 – Select (Found) Water Animals

Unlimited

Chapter : 3.3 – Select (Found) Water Animals

Unlimited

Chapter : 3.4 – Select Water/Wild/PET Animals

Unlimited
Chapter : 1.1 – Vegetables Introduction

Unlimited

Chapter : 1.2 – Pair Similar Vegetables

Unlimited

Chapter : 1.3 – Pair Similar Vegetables

Unlimited

Chapter : 1.4 – Pair Similar Vegetables

Unlimited

Chapter : 1.5 – Pair Similar Vegetables

Unlimited

Chapter : 1.6 – Pair Similar Vegetables

Unlimited

Chapter : 1.7 – Pair Similar Vegetables

Unlimited

Chapter : 1.8 – Pair Similar Vegetables

Unlimited
Chapter : 2.1 Found the matching vegetables
Unlimited
Chapter : 2.2 Found the matching Vegetables
Unlimited
Chapter : 2.3 Found the matching Vegetables
Unlimited
Chapter : 2.4 Found the matching Vegetables
Unlimited
Chapter : 2.5 Found the matching Vegetables
Unlimited
Chapter : 2.6 Found the matching Vegetables
Unlimited
Chapter : 2.7 Found the matching Vegetables
Unlimited
Chapter : 1.1
Unlimited
Chapter : 1.2 – Pair Similar Colors
Unlimited
Chapter : 1.3 – Pair with similar colors
Unlimited
Chapter : 1.4 – Pair with similar Colors
Unlimited
Chapter : 1.5 – Pair with similar Colors
Unlimited
Chapter : 1.6 – Pair with similar colors
Unlimited
Chapter : 1.7 – Pair with similar colors
Unlimited
Chapter : 2.1 – Found the matching Colors Card

Unlimited

Chapter : 2.2 – Found the matching color card

Unlimited

Chapter : 2.2 – Found the matching color card

Unlimited
Chapter : 1.1 – Fruits Introduction and Learning

Unlimited

Chapter : 1.2 – Pair Similar Fruits

Unlimited

Chapter : 1.3 – Pair Similar Fruits

Unlimited

Chapter : 1.4 – Pair Similar Fruits

Unlimited

Chapter : 1.5 – Pair Similar Fruits

Unlimited

Chapter : 1.6 – Pair Similar Fruits

Unlimited

Chapter : 1.7 – Pair Similar Fruits

Unlimited

Chapter : 1.8 – Pair Similar Fruits

Unlimited
Chapter : 2.1 – Found the matching Fruit
Unlimited
Chapter : 2.2 – Found the matching Fruit
Unlimited
Chapter : 2.3 – Found the matching Fruit
Unlimited
Chapter : 2.4 – Found the matching Fruit
Unlimited
Chapter : 2.5 – Found the matching Fruit
Unlimited
Chapter : 2.6 – Found the matching Fruit
Unlimited
Chapter : 2.7 – Found the matching Fruit
Unlimited
Chapter : 1.1 Transportation Introduction and Learning

Unlimited

Chapter : 1.2 – Pair Vehicles with Their Shadow

Unlimited

Chapter : 1.3 – Pair Similar Transportation Vehicles

Unlimited

Chapter : 1.4 – Pair Similar Transportation Vehicles

Unlimited

Chapter : 1.5 – Pair Similar Transportation Vehicles

Unlimited

Chapter : 1.6 – Pair Similar Transportation Vehicles

Unlimited

Chapter : 1.7 – Pair with Similar Transportation Vehicles

Unlimited
Chapter : 2.1 Arrange the Vehicles in Small to Big Size
Unlimited
Chapter : 2.2 Arrange the Vehicles in Small to Big Size
Unlimited
Chapter : 2.3 Arrange the Vehicles in Small to Big Size
Unlimited
Chapter : 2.4 Arrange the Vehicles in Small to Big Size
Unlimited
Chapter : 2.5 Arrange the Vehicles in Small to Big Size
Unlimited
Chapter : 2.6 Arrange the Vehicles in Small to Big Size
Unlimited
Chapter : 3.1 Transportaion Types

Unlimited

Chapter : 3.2 – Select Road Transportation Vehicles

Unlimited

Chapter : 3.3 – Select Air Transportation Vehicles

Unlimited

Chapter : 3.4 – Select Water Transportation Vehicles

Unlimited
Chapter : 4.1 – Found the matching vehicle
Unlimited
Chapter : 4.2 – Found the matching vehicle
Unlimited
Chapter : 4.3 – Found the matching vehicle
Unlimited
Chapter : 4.4 – Found the matching vehicle
Unlimited
Chapter : 4.5 – Found the matching vehicle
Unlimited
Chapter : 4.6 – Found the matching vehicle
Unlimited
Chapter : 4.7 – Found the matching vehicle
Unlimited
Chapter : 4.8 – Found the matching vehicle
Unlimited
Unit : 1 – Family Members Introduction
Unlimited
5 stars

0

4 stars

0

3 stars

0

2 stars

0

1 stars

0
Make Your Business Successful
Get in touch to connect with millions of people. Go Online With Our Advertisement